Bone Beast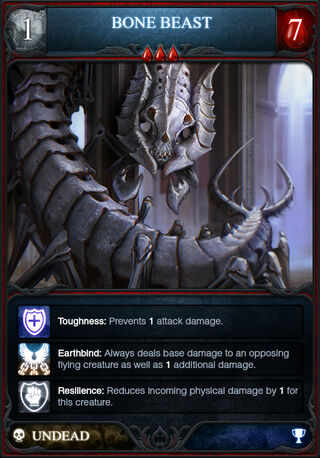 This creature is the result of a manic necromancer's experiment to create a monster.

Bone Beast is a Creature in Nightbanes.
Abilities
[
]
The Bone Beast's first ability is Toughness. It prevents 1 damage from attacks.
It's second ability is Earthbind. It allows this creature to always deal attack damage to enemy Flying creatures, as well as additional 2 damage.
It's third ability is Resilience. It prevents 1 damage from all Physical sources.
How to get
[
]
You earn a copy of this card and unlock it in the shop when you reach Level 20.