Swamp Lord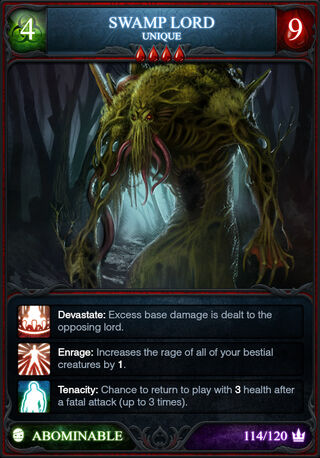 The werewolves in the Dark Forest fear nothing... with one exception.

Swamp Lord is a Creature in Nightbanes.
Abilities
[
]
Swamp Lord's first ability is Devastate.
Its second ability is Enrage. It increases the Rage of all of your Bestial creatures by 1.
Its third ability is Tenacity which gives it a chance to return to play with 3 Health after taking a fatal attack.
How to get
[
]
You can obtain this Card from the Base Booster.